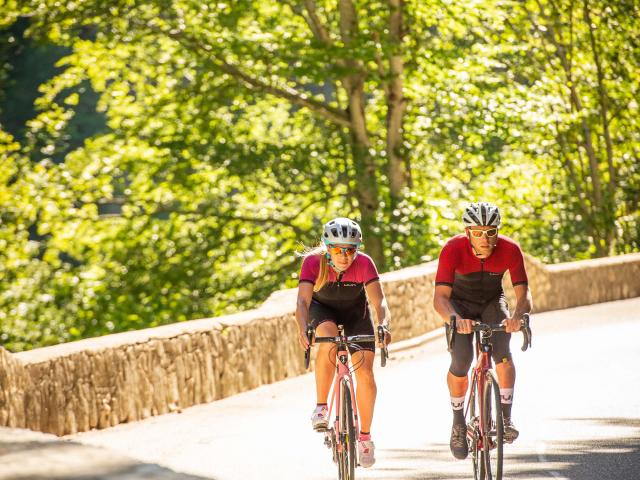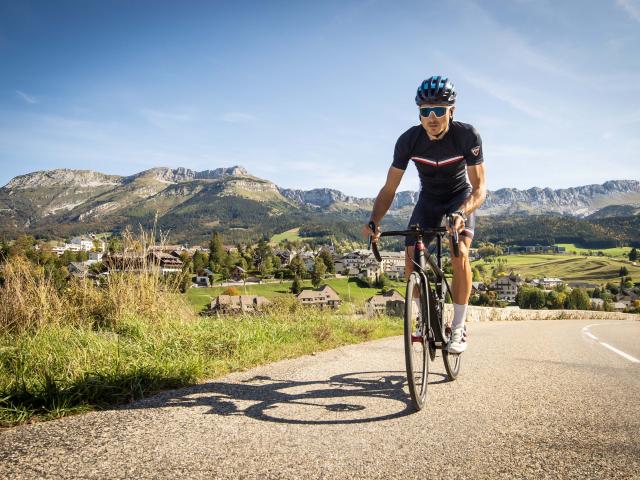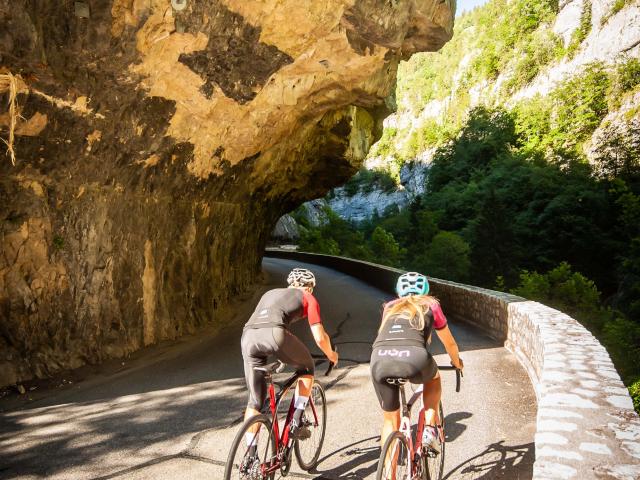 The Villard/Corrençon route
The Tourist Officces of Villard-de-Lans and Corrençon-en-Vercors offer you six routes along our mountain roads. You'll find a range of different elevation gains, mountain passes and beautiful curves, all within a magnificent setting, alternating between mountainous landscapes, plains, forests and famous gorges. Form the easiest route of 21 km to the famous Tour of the Quatre Montagnes spanning an impressive 127 km, the trails of Vercors will offer you the very best of road cycling.

Rules of good conduct
Ride on the road or cycle path
Wear a helmet
Keep to the right
Use mirrors
Wear a high-visibility jacket
Have a means of lighting
Use a bell
Let people know when you're going to pass them or change direction
Be wary of lorries and buses
Properly secure your bike
Do not wear headphones
Properly maintain your bike's brakes and your equipment
No need to have all your own equipment to enjoy a mountain-biking outing!
Rent quality, secure equipment from the rental companies of Villard/Corrençon.