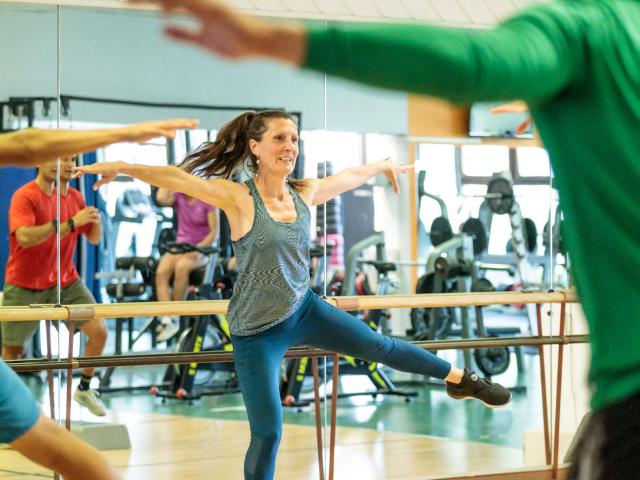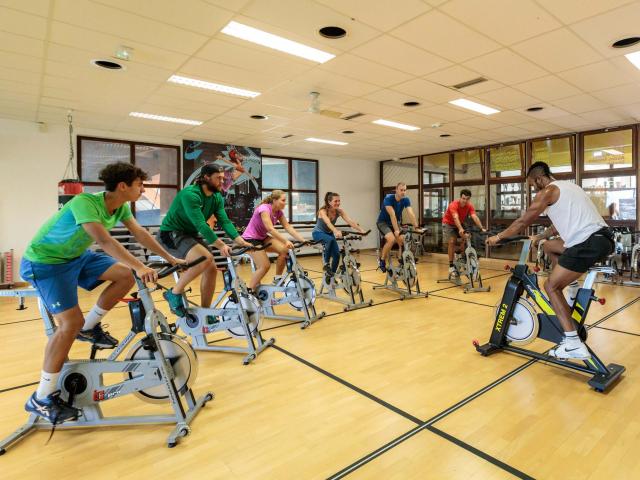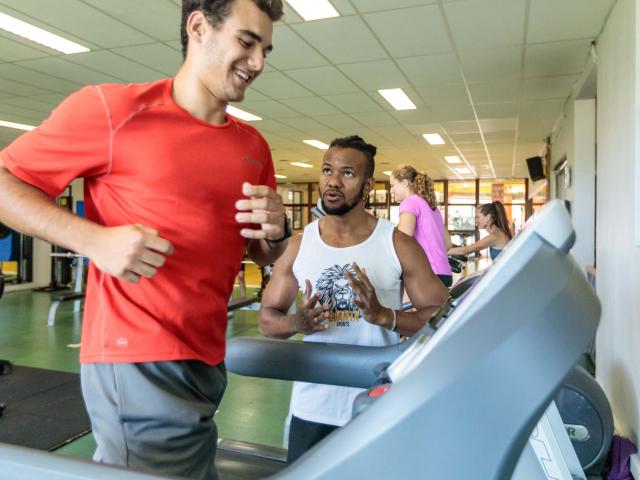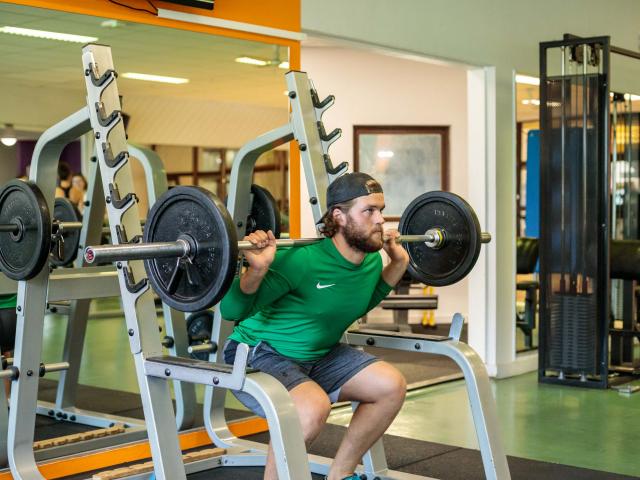 Each week, a range of courses are provided. On the programme: fitness training (legs, bums and tums, body barre, body sculpt, etc.), cardiovascular activities (biking, cross training, step, zumba and lia) and gentle gymnastics (body balance, stretching, pilates, yoga, etc.).
Something to delight everyone!
A weight-training room is also available with all the necessary equipment.
On site, you'll find an elliptical trainer, rowing machine, spin bikes, treadmills, guided devices, free bars, dumbbells, cross-training cage and more.
Our coaches can advise you on the different machines and programmes available. You can also ask them for personalised coaching with private lessons (subject to an additional fee).
Checklist for a successful workout:
• A bottle or flask of water
• Your towel ✌️
• Clean indoor shoes
• A Skipass reloadable card (available for sale on site for €3)
• Token or change for locker
• And motivation ⚡