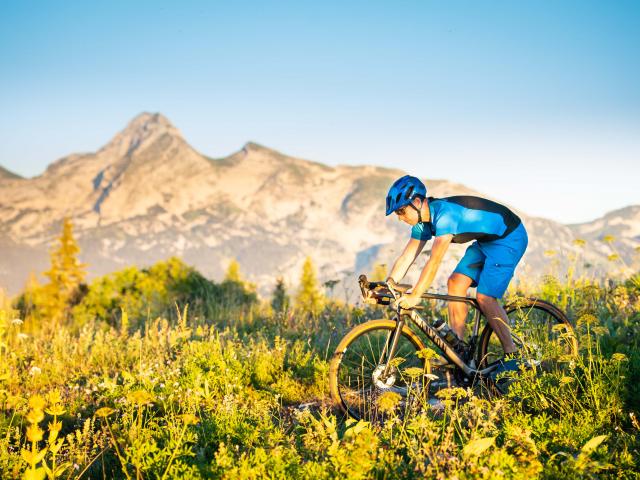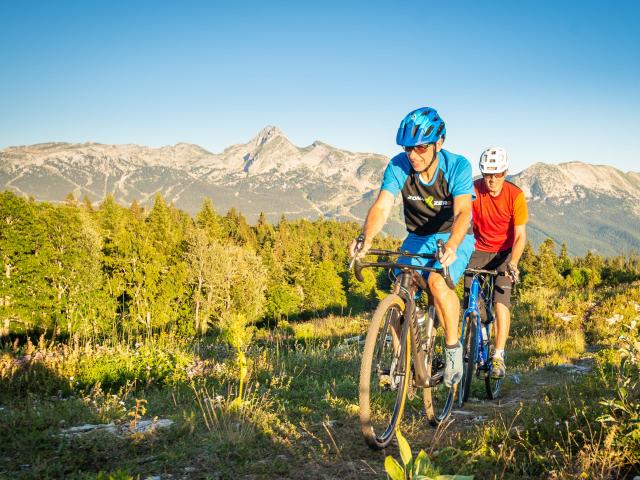 With 95 km of routes, made up three trails (one green, one blue and one red), specially designed for this new style of sports cycling and cyclotourism, gravel biking subtly mixes paved road and track.
These allow you to discover the discipline at your own pace. All in the heart of nature, away from the main roads that criss-cross the plateau. These forest paths, little winding roads with their cracked paving, worn by time and weather, gravelled tracks, undergrowth trails and other gentle routes reveal themselves and offer up a fantastic and fun way to cycle.
Via Vercors
The Via Vercors is a route dedicated to "gentle travel", with a total distance of 55 km leading riders to the heart of Vercors, from village to village. Its sections connect the villages of St Nizier du Moucherotte/Lans en Vercors/Villard-de-Lans and Corrençon-en-Vercors over 23 km, as well as Autrans/Méaudre with an 8.6 km trail. This secure and accessible route is perfect for discovering nature, the landscape and our heritage. As a veritable showcase of Vercors, this trail allows you to take in and understand the local landscape and its economy: farms, fields of crops, forest exploitation and the transformation of local resources.

Rules of good conduct
• Wear a helmet
• Only ride on signposted trails
• Research weather conditions before setting off in the mountains
• Let people know when you're going to pass them or change direction
• Respect private property and remember to close gates behind you
• Take a means of lighting
• Take warm clothes and have enough food and water
• Take a repair kit and properly maintain your equipment
• Study the route before setting off and bring a map
• If you encounter a sheepdog, get off your bike and walk along the side