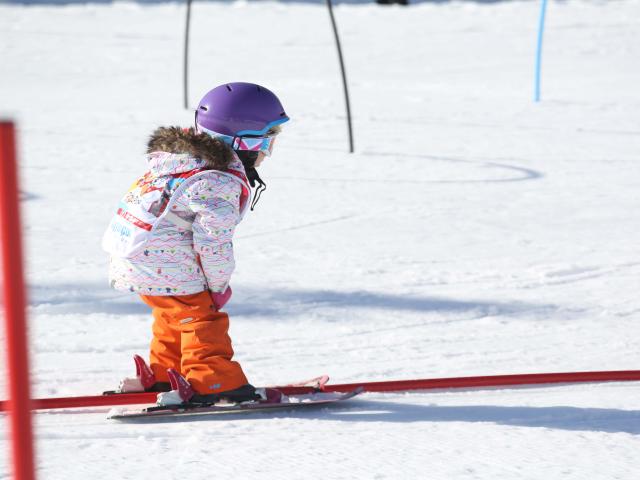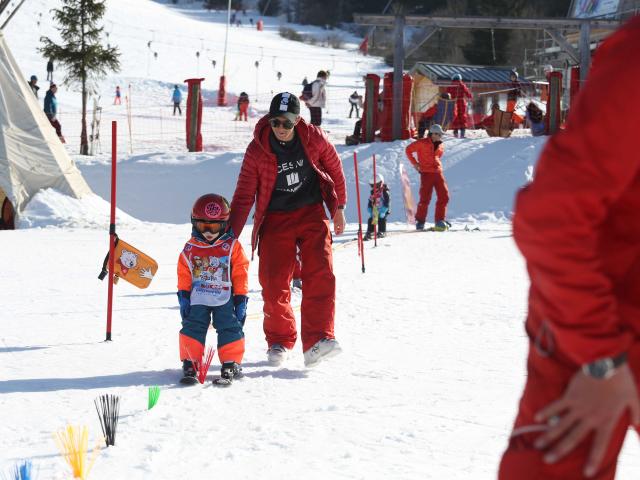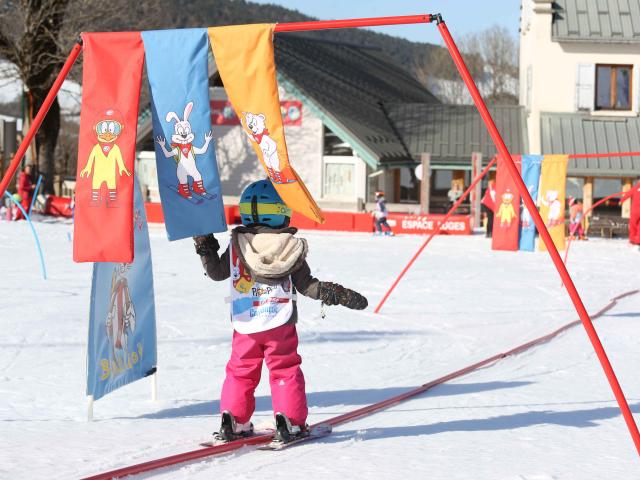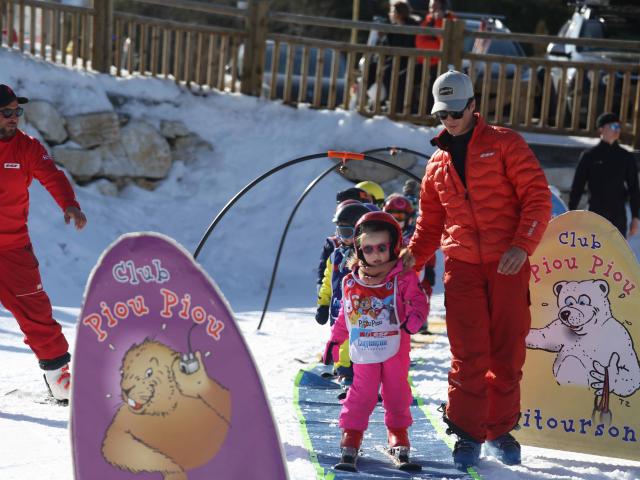 The ski area
Our gentle slopes (110 m vertical drop) allow children to discover the feeling of skiing without fear. Everything is safe and equipped for maximum fun: one covered ski conveyor belt and two ski lifts, one of which provides access to the large alpine area.
On the 25 hectares of sunny slopes, everyone is free to learn in their own way. With the family or supervised by professionals, on skis or snowboard, all week or just for a day, the site offers up a range of possibilities.
Les Rambins is also a multi-activity area. Because we know how to offer you something else than skiing 😉
After dropping the kids off at the ski school, it's your turn to enjoy. So, are you more into downhill skiing, cross-country skiing or snowshoeing? All you have to do is make your choice. Thanks to the connecting ski lift, the large alpine domain is directly accessible "skis on". A cross-country ski and snowshoe trail has been laid out. It allows you to easily reach the Hauts-Plateaux Nordic gateway and its 153 km of groomed trails as well as a variety of hiking trails for all levels.
A lively hamlet where life is good 🤩
After the effort, the comfort!
The Hameau des Rambins is located in the village center. This ease of access makes it easy to enjoy a little hot chocolate, a pancake or a waffle directly after taking off your skis.
Strolling around, enjoying the sun and watching your children ski, have fun and grow up: this is the definition of a real family vacation. At the foot of the slopes, the Heroes' Shelter, a log cabin with free access, allows you to admire your children's progress on the site. The space is also equipped with hammocks, to offer you a little comfort break. Our advice: if you bring your favorite book, don't forget your bookmark. Your reading may be interrupted by a familiar voice: "Look mom! I ski like a big girl!"