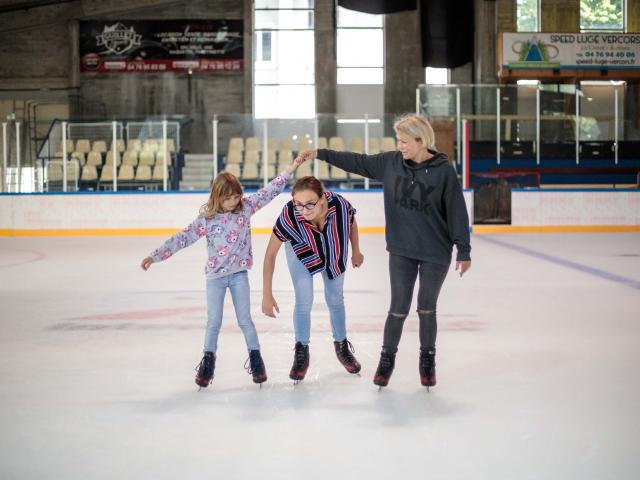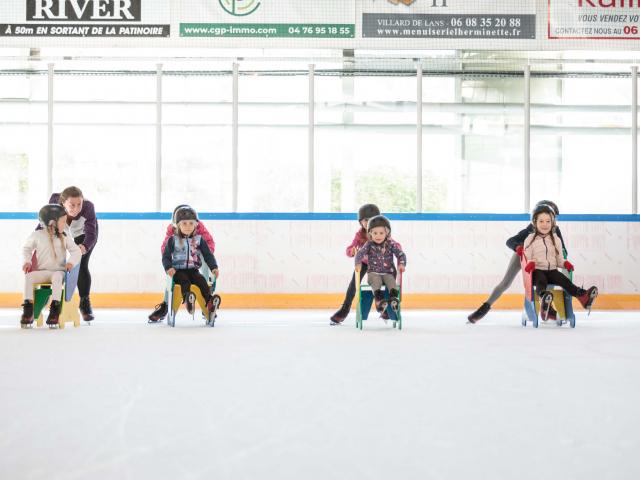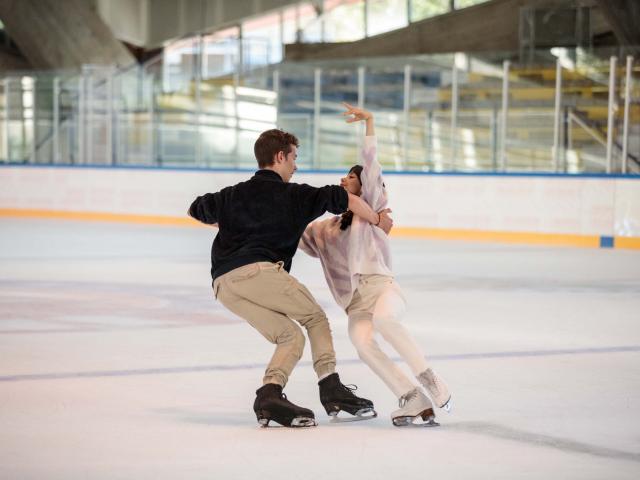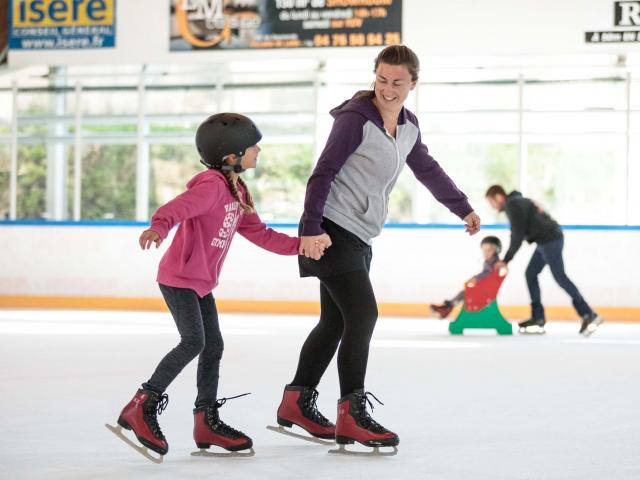 For the little ones
For the little ones, we offer kicksleds to allow them to enjoy the ice in a different way.
During school holidays, you'll discover a fantastic atmosphere on the ice thanks to the many activities offered;
On the ice rink of Champions
The Villard-de-Lans ice rink offers sports enthusiasts a veritable playground!
Never been to an Ours de Villard hockey match?
If you're lucky enough to be visiting when there's a match on, don't hesitate to book a seat.
The Ours de Villard is the iconic team of the Villard-de-Lans ice rink, founded in 1931.
This ice rink is shared with another group of champions: the Villard-de-Lans Vercors Patinage figure-skating club. Another emblematic club in the history of Villard-de-Lans.


Checklist for a successful outing:
• A pair of mittens/gloves to keep your hands warm
• A comfortable and warm outfit to perform your most beautiful pirouettes
• Your skates, if you're more comfortable with your own equipment! ⛸️