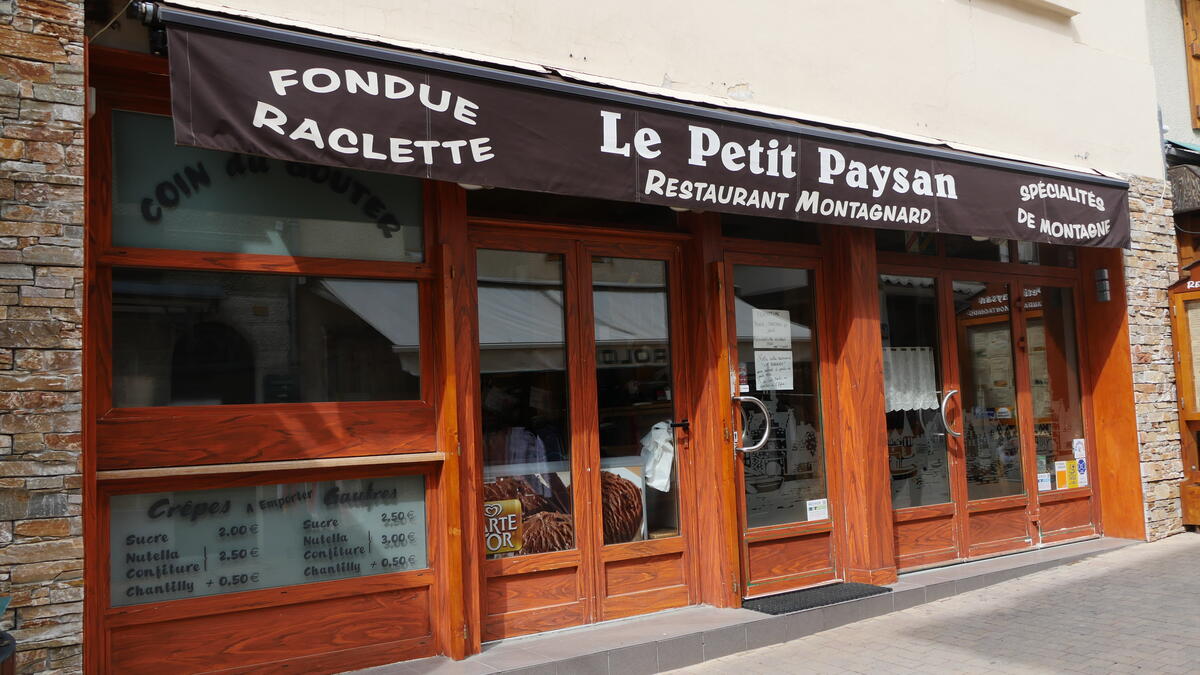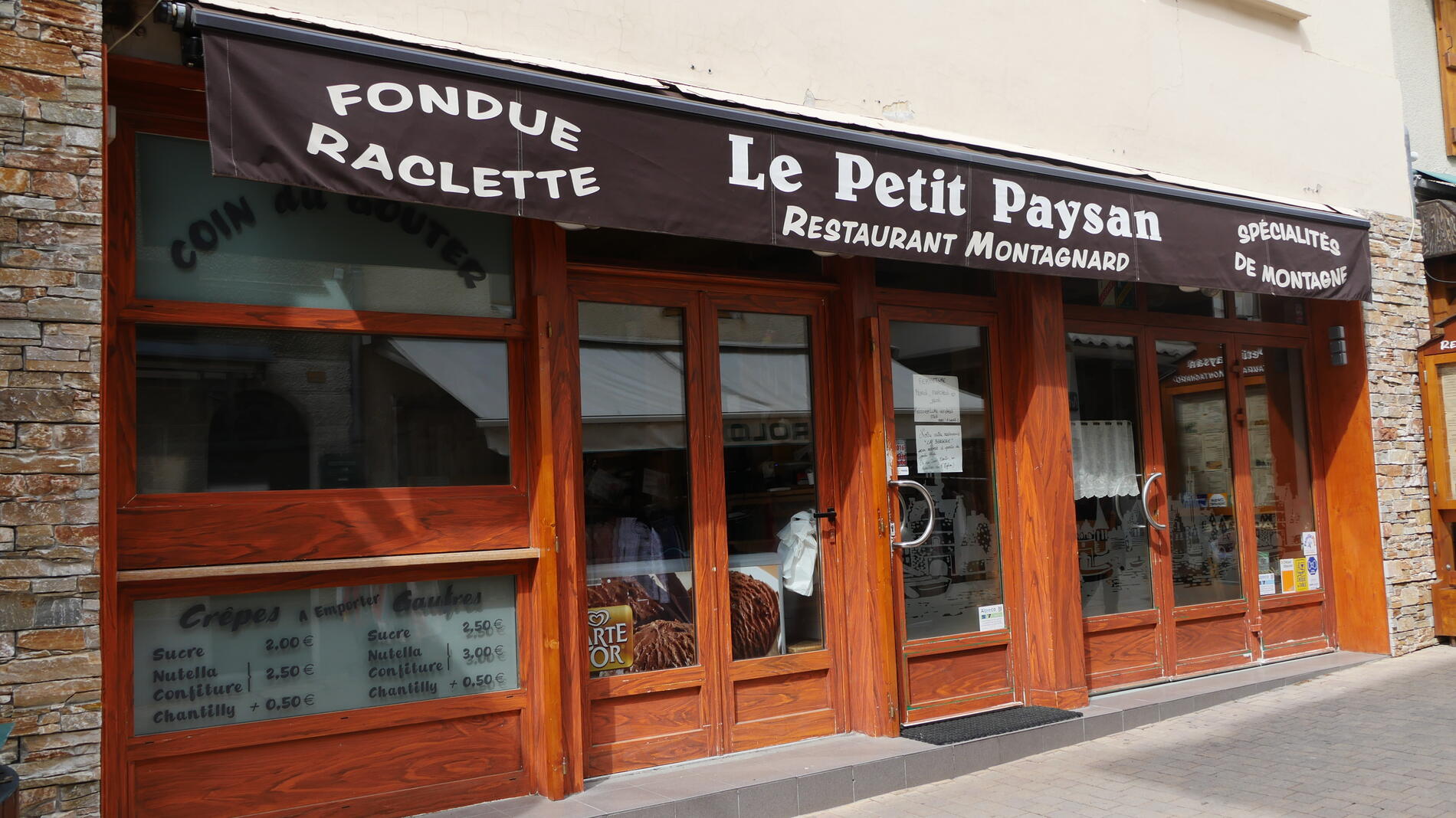 Le Petit Paysan
Restaurant,
Cheese specialities,
Traditional French cooking,
Traditional cooking
in Villard-de-Lans
Restaurant with farm and mountain specialities and mountain crêpes. Regional dishes and recipes. All-you-can-eat fondues and raclettes served with cold cuts made by a maître artisan from the Savoie region. Specialities: Homemade crayfish sauce and farmer's plate. Children welcome.
Environment

Capacity

People :

50 place setting
Accessibility

Accessible for wheelchairs with assistance
Accessible for self-propelled wheelchairs

Equipment

Terrace
Toilets
Restaurant

Services

Tourist brochures
Tourist information
Booking of general amenities
Restaurant

Buffet meal
Fast food
Restaurant for children
From 7 € to 25 €

From 19.90 €

From 7.90 € to 9.90 €

From 11.90 € to 13.90 €
Monday

12:00 PM - 2:00 PM

7:00 PM - 10:00 PM

Tuesday

12:00 PM - 2:00 PM

7:00 PM - 10:00 PM

Thursday

12:00 PM - 2:00 PM

7:00 PM - 10:00 PM

Friday

12:00 PM - 2:00 PM

7:00 PM - 10:00 PM

Saturday

12:00 PM - 2:00 PM

7:00 PM - 10:00 PM

Sunday

12:00 PM - 2:00 PM

7:00 PM - 10:00 PM