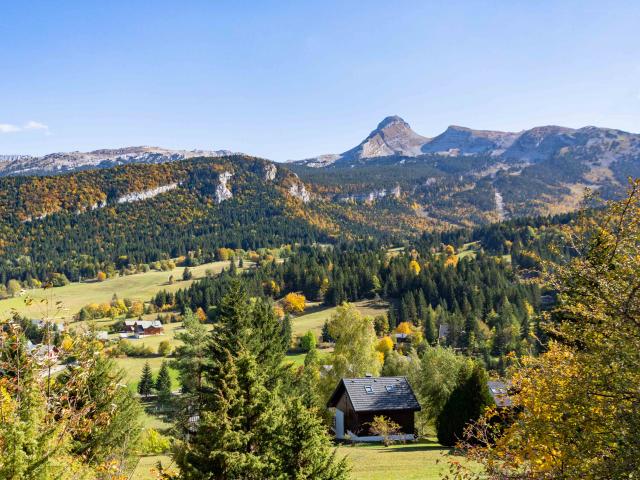 A haven of peace
Recharge your batteries in the nearby, serene and soothing nature, discover the delicious products of a lively and generous region, feel the warmth and kindness of our local families' welcome, and relax and enjoy yourself while you take in the conviviality and simplicity of shared moments: Corrençon offers a break from reality, where life is good.
A gateway to the high plateaus of Vercors
Corrençon (1,111 m above sea level), is located at the extreme south of the Vercors plateau, a few kilometres from Villard-de-Lans. The road ends in this small village at the end of the world, gateway to the protected areas of the Vercors Hauts Plateaux Nature Reserve.
A return to a peaceful and warm, but never boring life: such is the promise of this haven of peace in which a multitude of activities are organised all year round, allowing visitors to enjoy all the benefits of life in the great outdoors.